Thornton Property Management
What you need to know about Thornton property management and real estate investing
Pros and Cons of Owning Thornton Investment Real Estate
Thornton is one of the better North Denver areas in which to own investment real estate. Thornton continues to grow to the North with Amazon currently building a 995,000 square foot facility on I-25 and 144th that is expected to bring 1,500 new jobs to Thornton. New construction is balanced between residential, commercial, medical, retail, and industrial. This should help Thornton to grow well into the future.

Purchase prices are currently high, but we believe if your real estate investment horizon is 10 years or greater, you should consider Thornton as an investment opportunity that is safe and has positive long term appreciate prospects.
We own investment properties ourselves in Thornton as we believe it to be a stable community and excellent buy and hold location.
Pros
Great future price appreciation
Increasing rental rates

New businesses coming to town
Lower than average crime rate

Community amenities

Cons
Lots of new multi-family class-A construction may be sign of overbuilding

CAP rate (investment rate of return) is lower than some other areas

Quality of public education is poor as compared to other counties

Overall Thornton Real Estate Investment Rating
A+
Thornton Investment Rental Property Fast Facts:
Average Thornton Home Price: $314,500
Real estate appreciation over past 12 months: Up 10.6%

Average Thornton Household Income: $66,160

Percentage of Thornton homes that are rental properties: 31%

Thornton Resident Median Age: 32
Poverty Level: 9.2%

Median Thornton Housing Rental Rates
+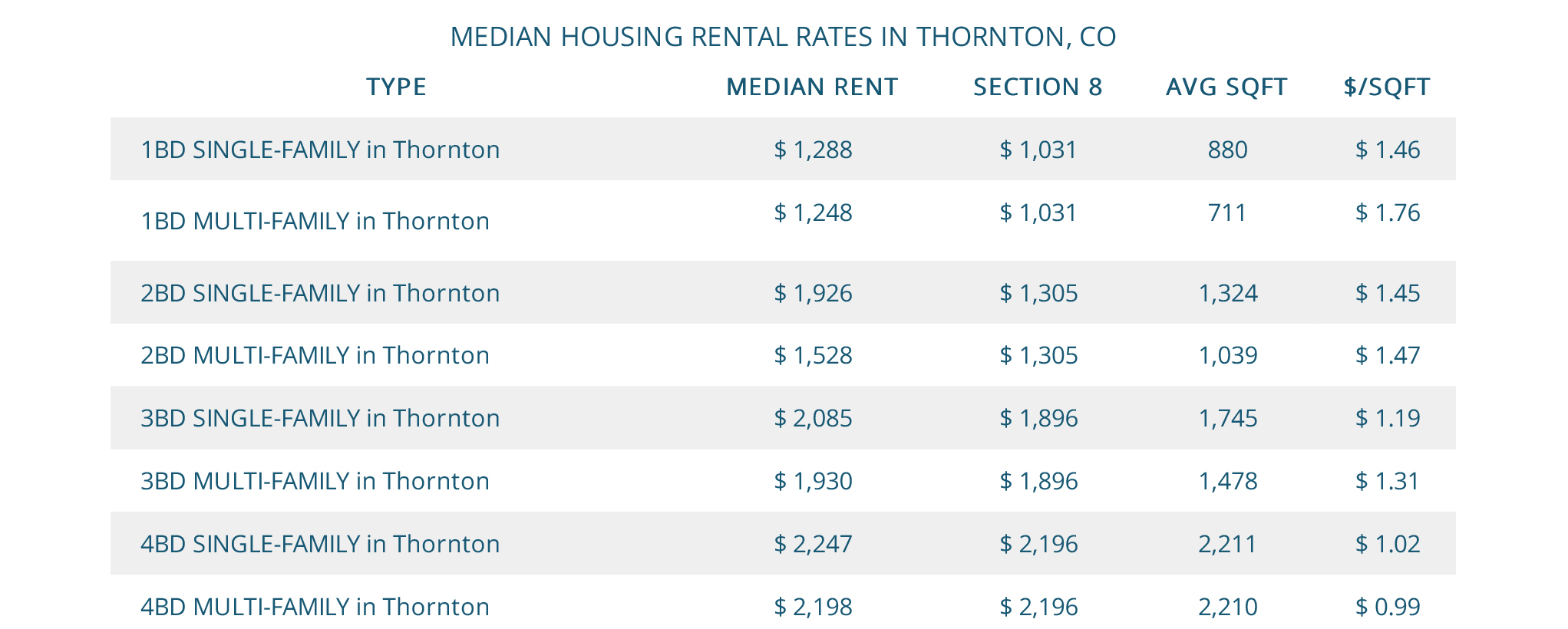 Thornton Rental Trend Summary
+

Adams County Rent Trends By Bedroom
+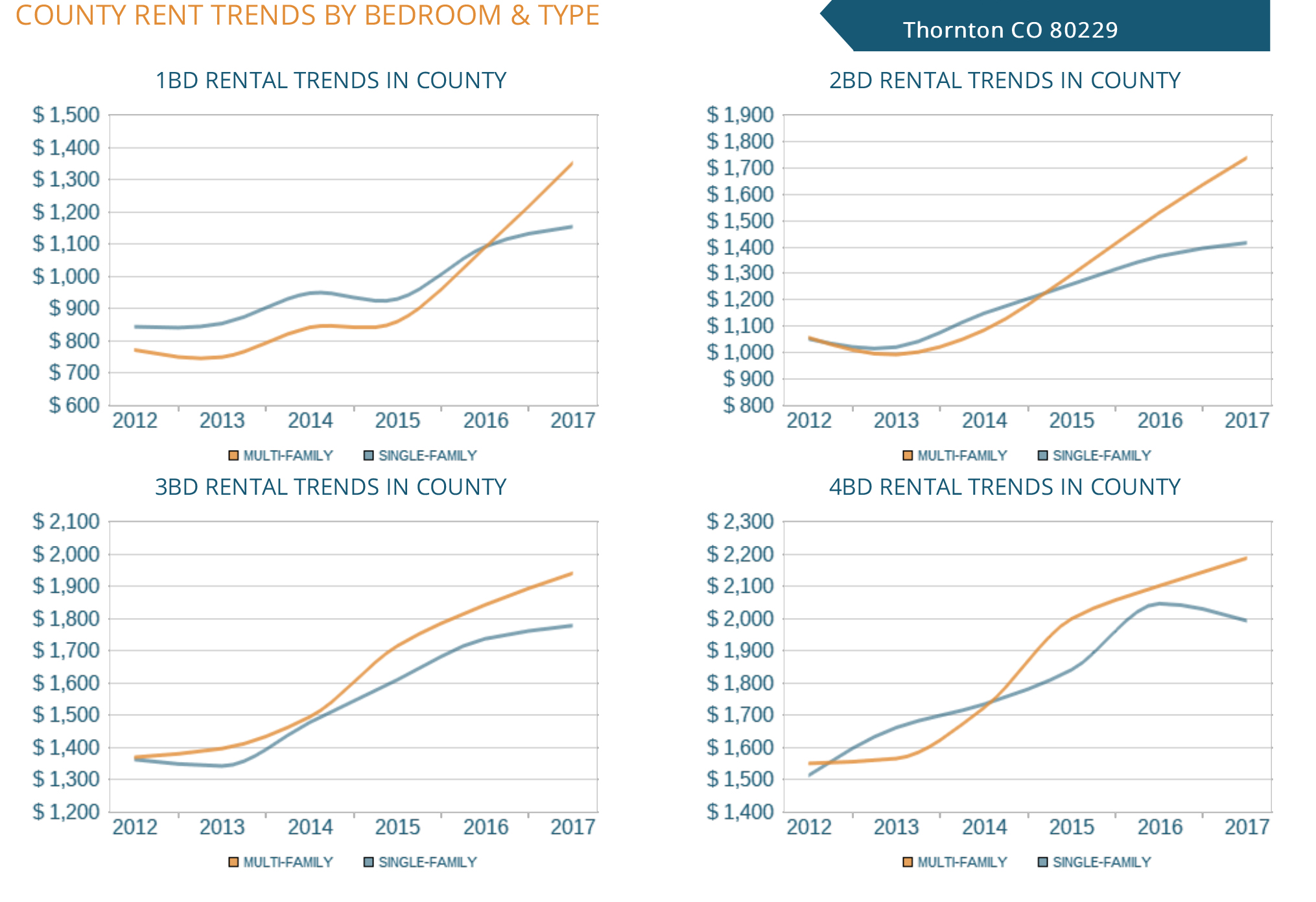 Top 5 Thornton property management companies – listed alphabetically
Blue Sage Realty
Dakota Property Management
Grace Property Management
James C Hill Real Estate
Phoenix Realty & Property Management
Inquire About Our Services
303-255-1990
How much will my Thornton property rent for?


Click to receive a free custom rental analysis quote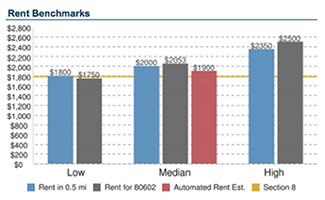 Your free custom report is just a few clicks away!