Longmont Property Management
What you need to know about Longmont property management and real estate investing
Pros and Cons of Owning Longmont Investment Real Estate
Longmont is a Northern Colorado community that benefits greatly from being close to Boulder. Longmont attracts residents from Boulder and those individuals looking for Boulder property management.

Rental rates have increased substantially over the past several years in Longmont. An investor is able to purchase older housing stock, or newer housing depending on their preference.

Longmont still has room to grow which is a good sign for the long term prospects of investing in the area. The city amenities are excellent and the local school system is improving.

Pros
Diverse real estate products

Close location to Boulder

Excellent community amenities

Cons
Lots of new multi-family class-A construction may be sign of overbuilding

CAP rate (investment rate of return) is lower than some other areas

Overall Longmont Real Estate Investment Rating
B
Longmont Investment Rental Property Fast Facts:
Average Longmont Home Price: $343,600
Real estate appreciation over past 12 months: Up 11.4%

Average Longmont Household Income: $60,218

Percentage of Longmont homes that are rental properties: 38%

Longmont Resident Median Age: 37
Poverty Level: 15%

Median Longmont Housing Rental Rates
+

Longmont Rental Trend Summary
+

Boulder County Rent Trends By Bedroom
+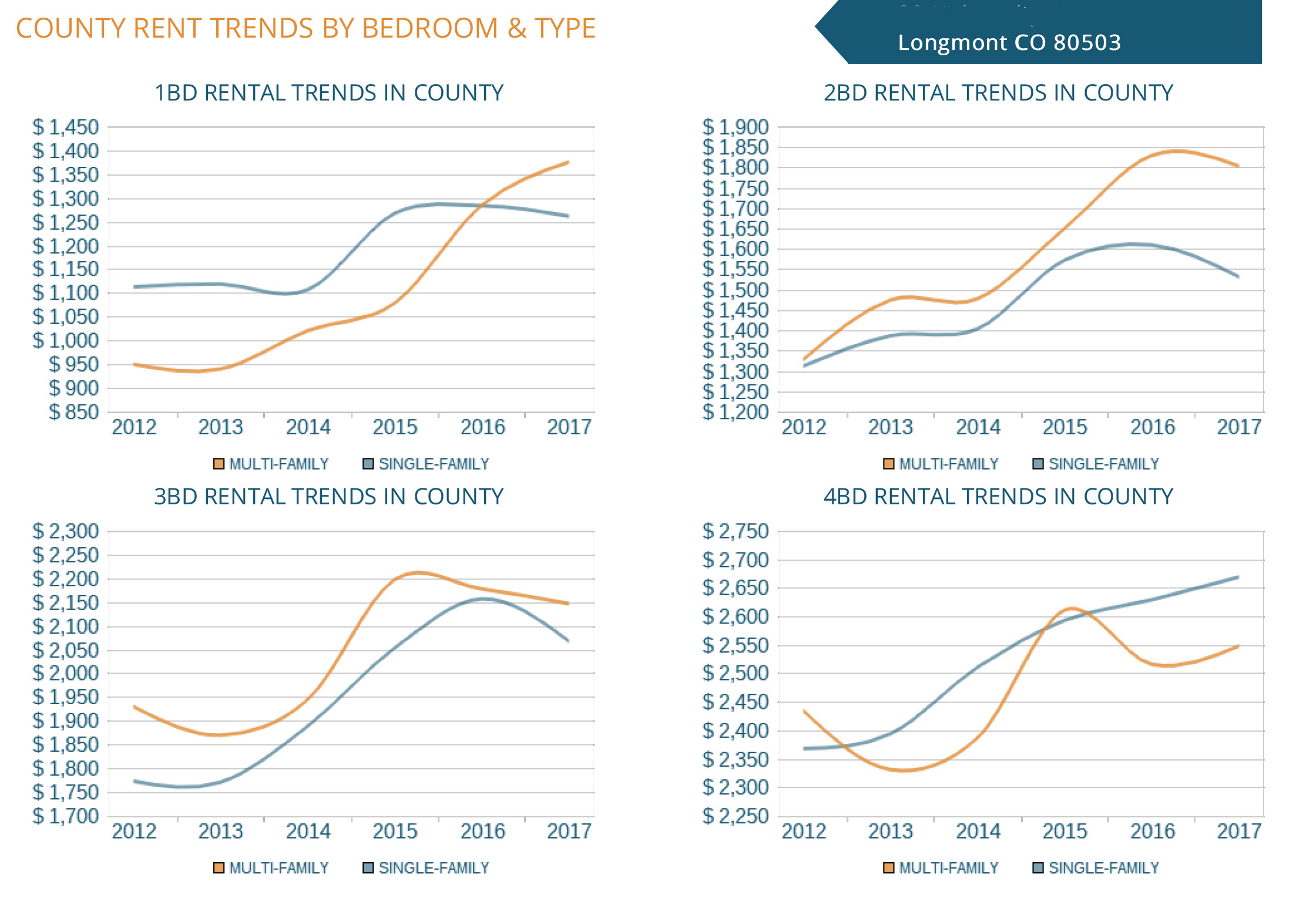 Top 5 Longmont property management companies – listed alphabetically
Integrity Property Management
Grace Property Management
Longmont Property Group
Phoenix Realty & Property Management
PML Inc.

Inquire About Our Services
303-255-1990
How much will my Longmont property rent for?


Click to receive a free custom rental analysis quote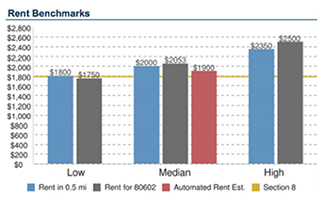 Your free custom report is just a few clicks away!