Loveland Property Management
What you need to know about Loveland property management and real estate investing
Pros and Cons of Owning Loveland Investment Real Estate
Loveland has been one of the fastest growing Northern Colorado cities for the past decade and does not show any signs of slowing.

The community amenities offered in the Centerra retail area, The Lakes at Centerra residential home communities and throughout Loveland make the city an attractive place for people to stay long-term.

For investors, Loveland offers a diverse housing stock with investors able to purchase older homes, mid-range condos, or higher end homes. This diversity in housing creates stability of pricing and given the high number of local businesses - we believe Loveland to be a safe place with minimal downside risk for real estate investors.
While rental rates have historically risen quickly in Loveland, there have been several class-A multi-family community that have recently come online which is causing a small decrease in demand for rentals. We do not yet know if this is a case of "over building", but new residents continue to relocate to the area.
We own real estate in Loveland and believe it to be a strong and stable investement opportunity for the future.

Pros
Excellent amenities & health care

New businesses coming to town
Diverse housing stock of both new and older homes

Excellent location close to Fort Collins and Rocky Mountains

Cons
Lots of new multi-family class-A construction may be sign of overbuilding

Public education system is rated lower as compared to neighborhood cities

Overall Loveland Real Estate Investment Rating
B

Loveland Investment Rental Property Fast Facts:
Average Loveland Home Price: $305,500
Real estate appreciation over past 12 months: Up 10.6%

Average Loveland Household Income: $55,600

Percentage of Loveland homes that are rental properties: 31%

Loveland Resident Median Age: 38
Poverty Level: 9.7%

Median Loveland Housing Rental Rates
+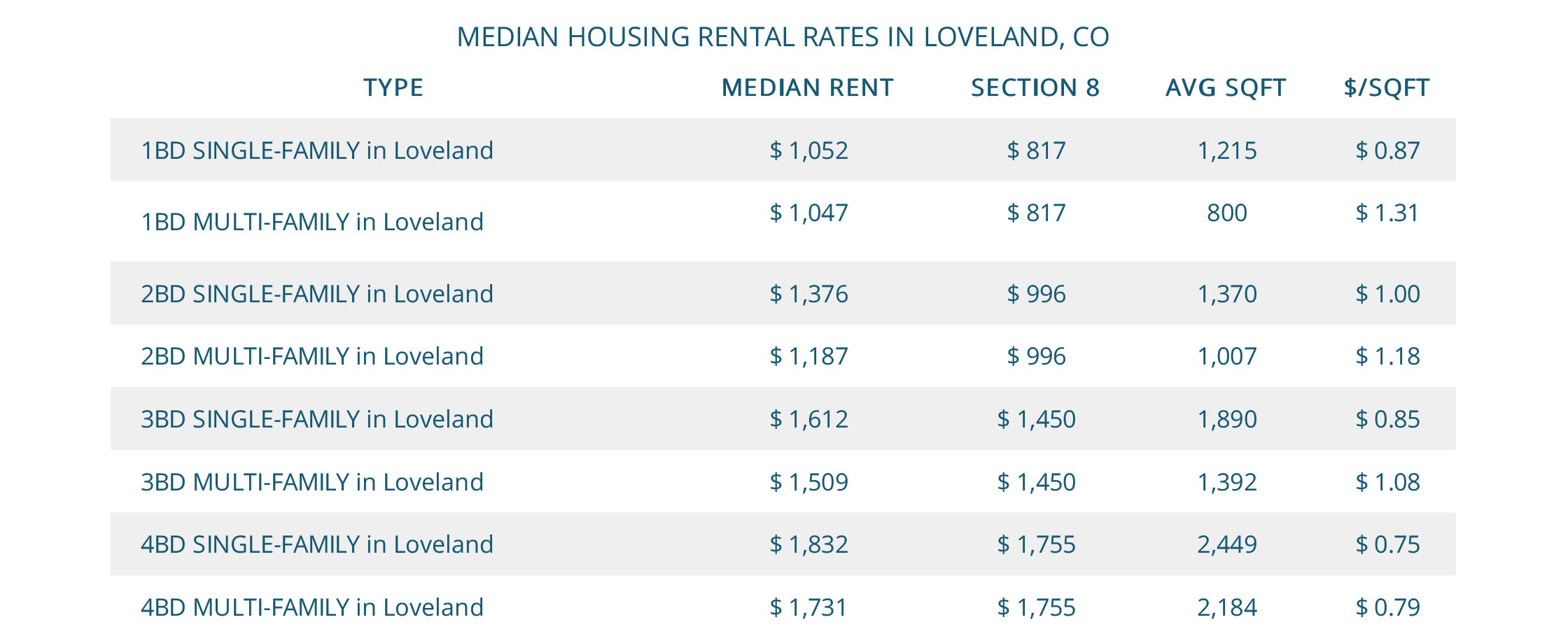 Loveland Rental Trend Summary
+

Larimer County Rent Trends By Bedroom
+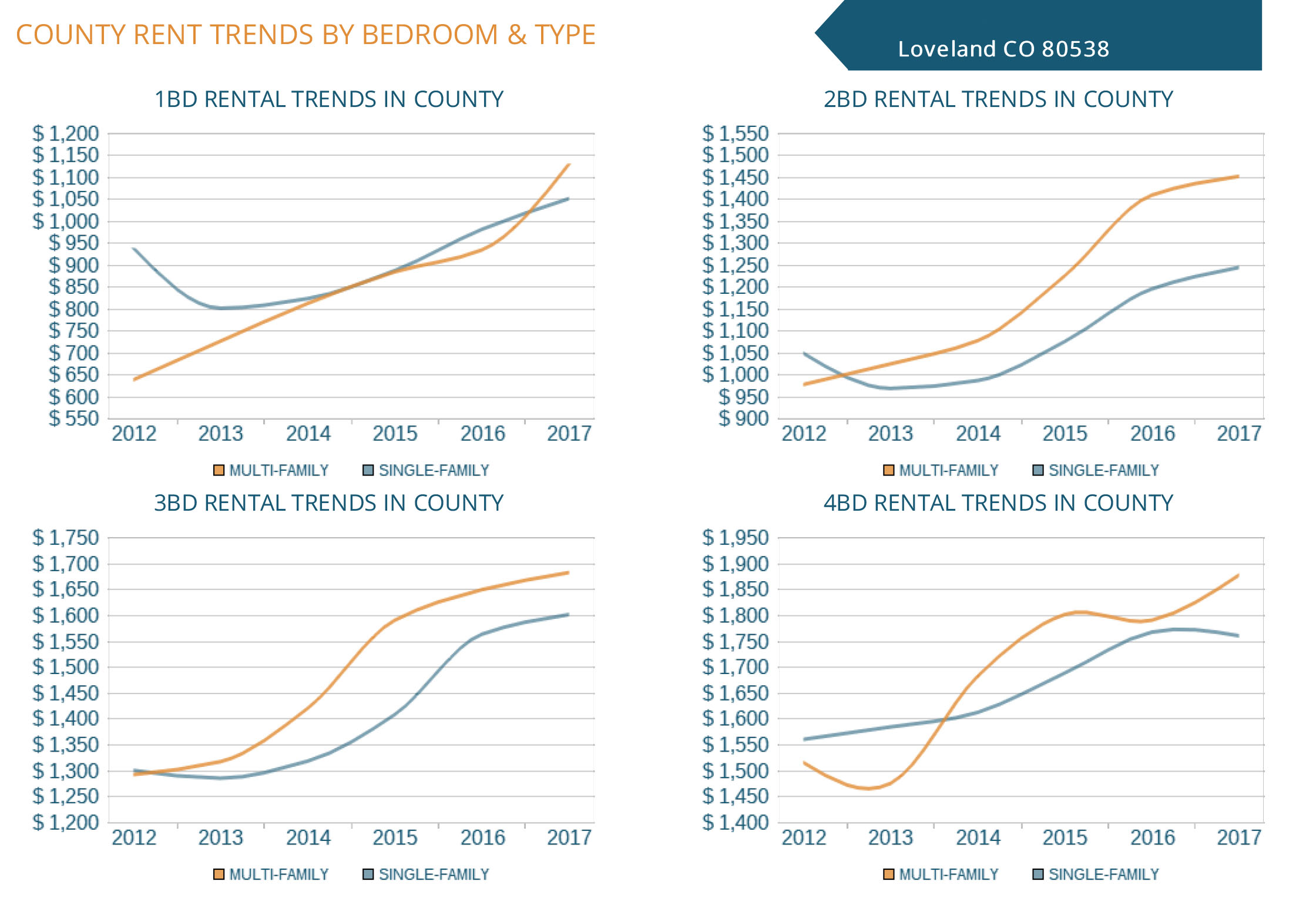 Top 5 Loveland property management companies – listed alphabetically
All Property Services
Armadillo Property Management
Grace Property Management
Henderson Management
Pro Property Management
Inquire About Our Services
303-255-1990
How much will my Loveland property rent for?


Click to receive a free custom rental analysis quote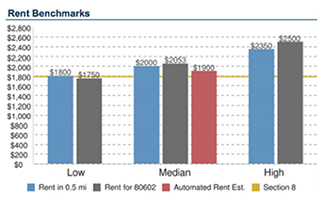 Your free custom report is just a few clicks away!