Northglenn Property Management
What you need to know about Northglenn property management and real estate investing
Pros and Cons of Owning Northglenn Investment Real Estate
Northglenn is a landlocked suburb of Denver with a housing stock that is generally older, with little room to build new housing units.

This fact creates a buying opportunity for real estate investors to purchase investment properties in Northglenn that are on average 23% lower than prices in surrounding areas.

Northglenn is a blue collar working class area with lots of renters creating strong demand for rental homes. Northglenn has built new community amenities including retail and restaurants and is drawing renters into the area because of its affordability and yet close proximity to Denver.
Investors interested in Northglenn should either look for an updated property or plan on spending the money needed to update a property.
We are big fans of Northglenn as an investment area and manage a number of properties in the area.

Pros
Lower than average home price presents buying opportunity

Close proximity to Denver

CAP rate (investment rate of return) is higher than some other areas

Community amenities

Cons
Older schools are rated lower than some other neighboring cities

Most housing is older and there is very little new construction

Crime rate is higher than in some other areas

Overall Northglenn Real Estate Investment Rating
A-
Northglenn Investment Rental Property Fast Facts:
Average Northglenn Home Price: $283,300
Real estate appreciation over past 12 months: Up 10.8%

Average Northglenn Household Income: $66,160

Percentage of Northglenn homes that are rental properties: 41%

Northglenn Resident Median Age: 34
Poverty Level: 13.6%

Median Northglenn Housing Rental Rates
+

Northglenn Rental Trend Summary
+

Adams County Rent Trends By Bedroom
+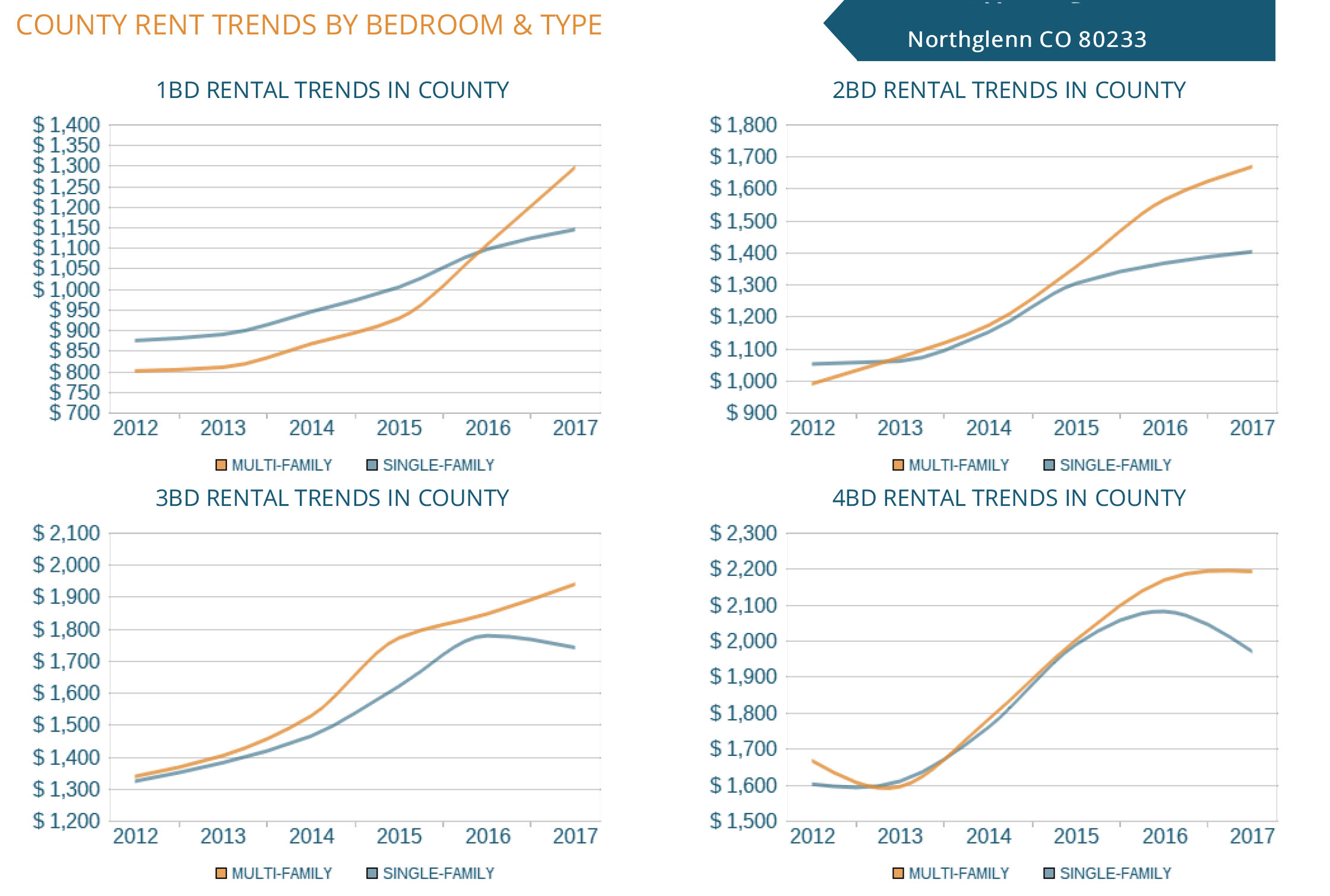 Top 5 Northglenn property management companies – listed alphabetically
Blue Sage Realty
Dakota Property Management
Grace Property Management
James C Hill Real Estate
Woodruff Property Management

Inquire About Our Services
303-255-1990
How much will my northglenn property rent for?


Click to receive a free custom rental analysis quote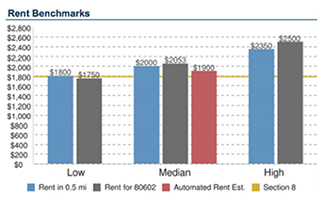 Your free custom report is just a few clicks away!