Broomfield Property Management
What you need to know about Broomfield property management and real estate investing
Pros and Cons of Owning Broomfield Investment Real Estate
We like Broomfield as an area for long term buy-and-hold properties!
Broomfield is an attractive place to live and it draws high income residents due to the high quality of local education, close proximity to both Denver, Boulder, and the Rocky Mountains, and many fast growing technology companies.

The amenities in the area include Flatirons Crossings mall, many local restaurants and shops.

The challenge for many people to buy into Broomfield is simply the higher price of housing. The Broomfield rental market is historically strong as most homes are owner occupied - which is exactly where you want to be as an investor!
This is an ideal market for converting your owner occupied home into a rental property and is also a very solid and stable location offering low risk, but also lower returns as compared to some other areas.

Pros
Affluent Community

Exceptionally ranked school system

Major employers

Lower than average crime rate

Community amenities

Cons
Lower than average appreciation rate

CAP rate (investment rate of return) is lower than some other areas

High real estate prices make housing affordability a challenge for many residents

Overall Broomfield Real Estate Investment Rating
B+
Broomfield Investment Rental Property Fast Facts:
Average Broomfield Home Price: $428,000
Real estate appreciation over past 12 months: Up 7.8%

Average Broomfield Household Income: $80,400

Percentage of Broomfield homes that are rental properties: 29%

Broomfield Resident Median Age: 37
Poverty Level: 6.3%

Median Broomfield Housing Rental Rates
+

Broomfield Rental Trend Summary
+

Broomfield County Rent Trends By Bedroom
+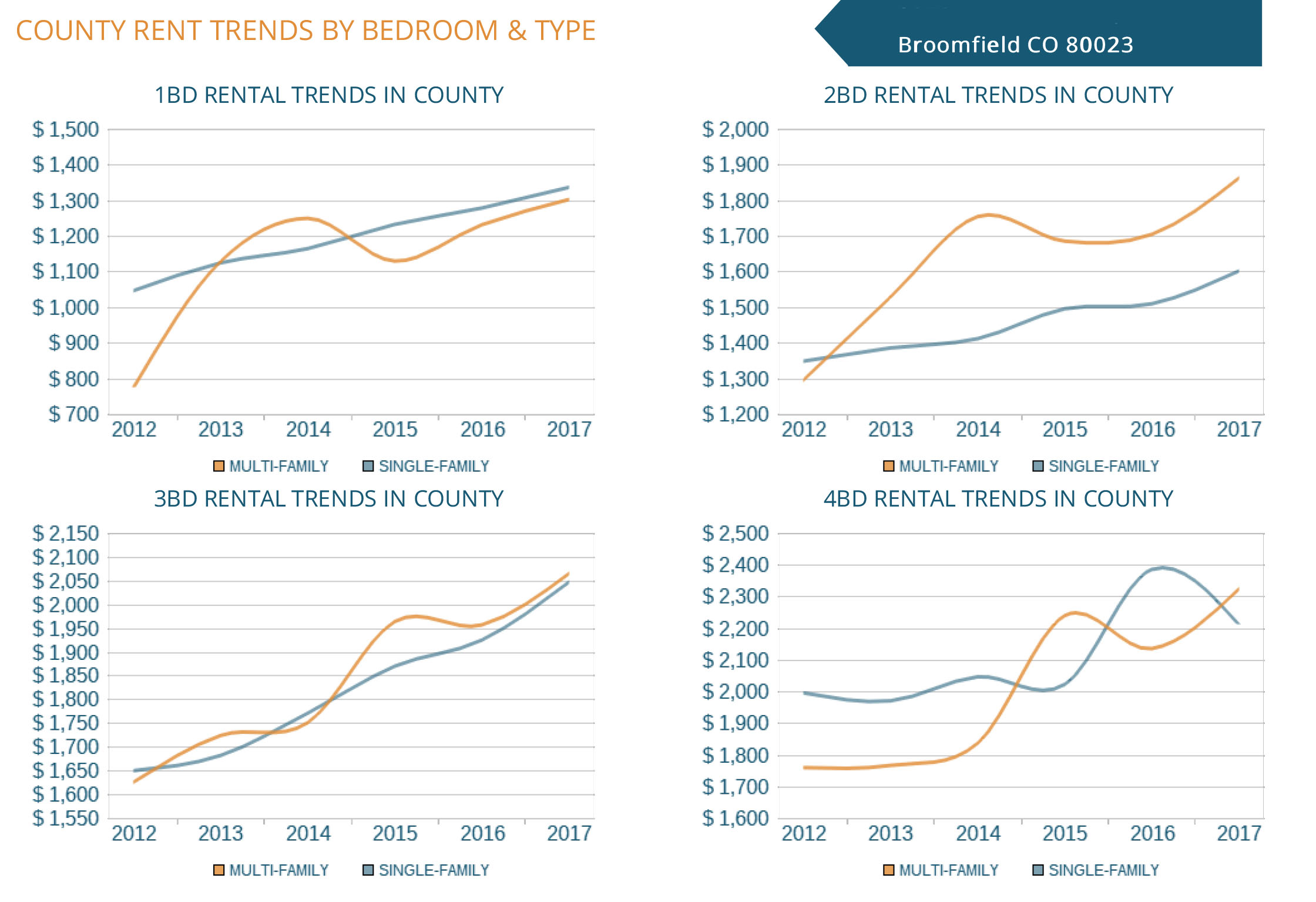 Top 5 Broomfield property management companies – listed alphabetically
Blue Sage Realty
Colorado Realty & Property Management
Grace Property Management
Properties Plus
Team Lassen

Inquire About Our Services
303-255-1990
How much will my Broomfield property rent for?


Click to receive a free custom rental analysis quote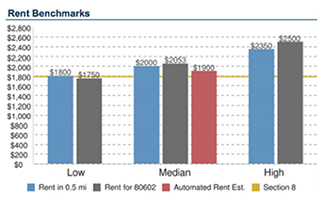 Your free custom report is just a few clicks away!