Brighton Property Management
What you need to know about Brighton property management and real estate investing
Pros and Cons of Owning Brighton Investment Real Estate
We consider Brighton an up-and-coming area and city when it comes to real estate investing.

The city of Brighton is further North of Denver than many communities that are considered Denver suburbs. This creates a buying opportunity for investors looking for lower than average real estate prices (average Brighton real estate is 20% lower than Colorado averages). The net effect is that the CAP rate (return on investment) is often higher in Brighton.

The risk of Brighton real estate investing is that the community is located geographically further away from other metro Denver areas and does not have the local industries, amenities, and infrastructure that other communities have. This creates a buying opportunity, but also is a little higher risk area as compared with other local suburbs.

Pros
Lower price point for most real estate

Increasing rental rates

CAP rate (investment rate of return) is higher than some other areas

Significant upside if the real estate market continues to strengthen

Cons
25% higher crime rate as compared to average Colorado city

If the overall real estate market declines, communities like Brighton will be the first to be impacted

Quality of public education is poor as compared to other counties

Overall Brighton Real Estate Investment Rating
C+

Brighton Investment Rental Property Fast Facts:
Average Brighton Home Price: $303,500
Real estate appreciation over past 12 months: Up 9.7%

Average Brighton Household Income: $60, 319

Percentage of Brighton homes that are rental properties: 32%

Brighton Resident Median Age: 33
Poverty Level: 9.0%

Median Brighton Housing Rental Rates
+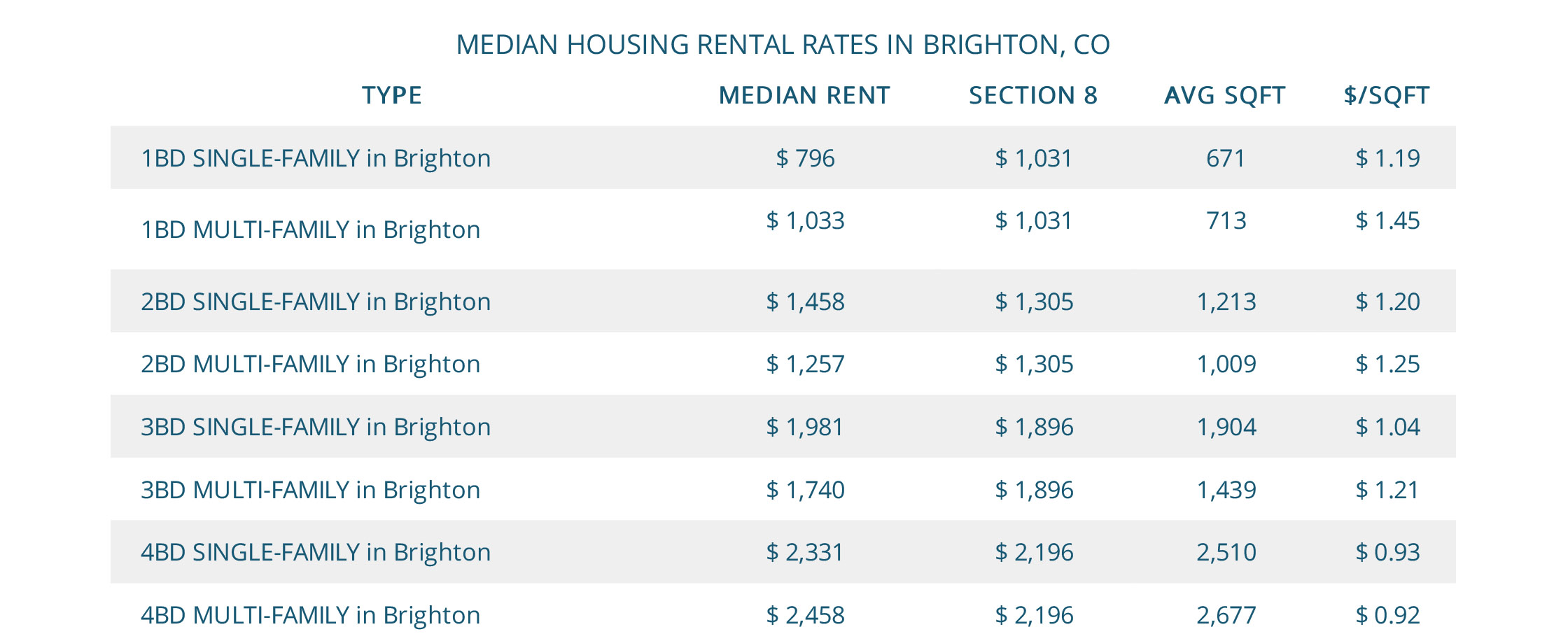 Brighton Rental Trend Summary
+

Adams County Rent Trends By Bedroom
+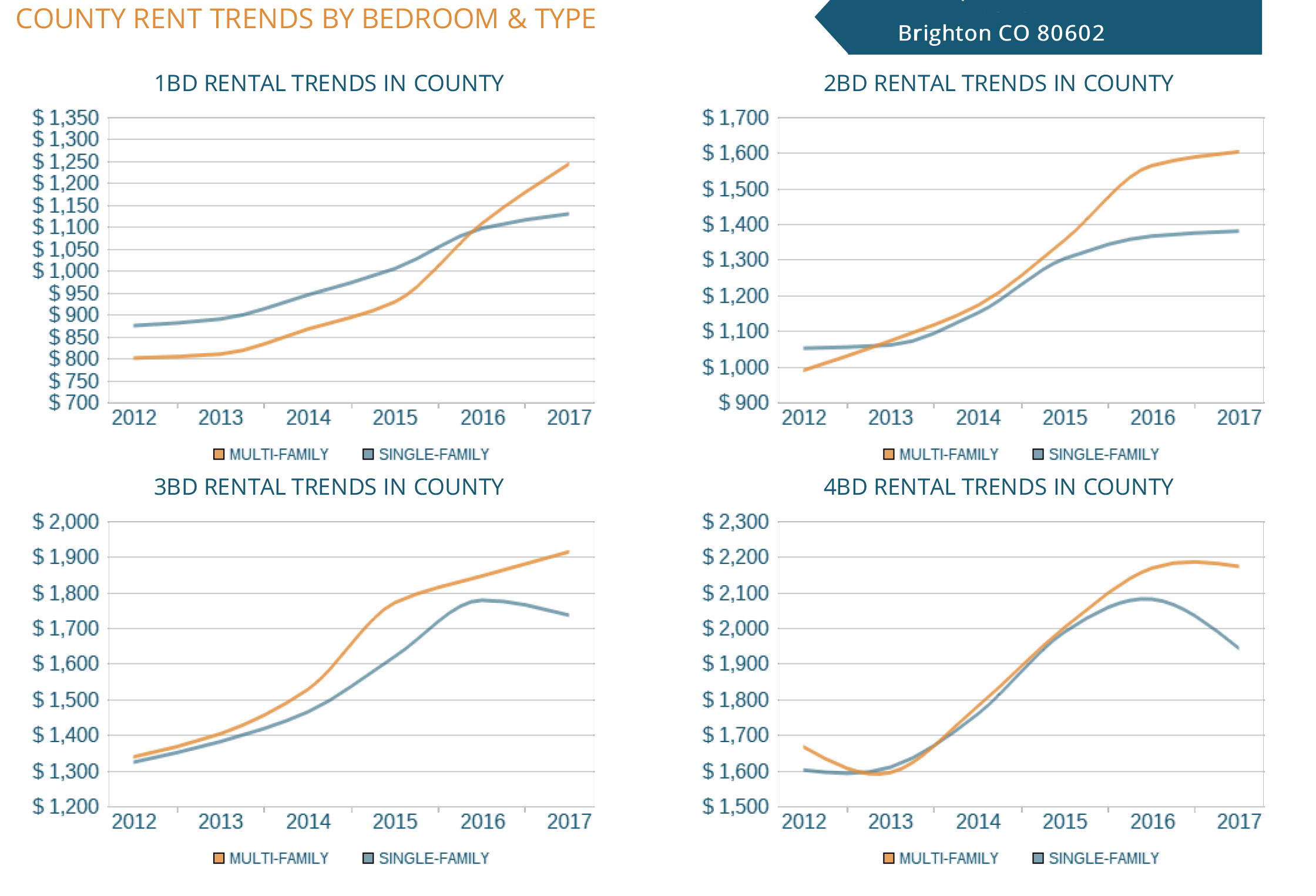 Top 5 Brighton property management companies – listed alphabetically
Blue Sage Realty
Echo Summit Property Management
Grace Property Management
Real Property Management
Taylor Realty Group

Inquire About Our Services
303-255-1990
How much will my Brighton property rent for?


Click to receive a free custom rental analysis quote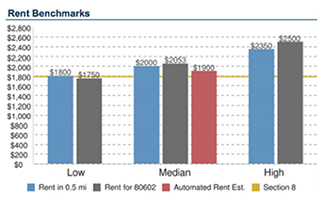 Your free custom report is just a few clicks away!