Greeley Property Management
What you need to know about Greeley property management and real estate investing
Pros and Cons of Owning Greeley Investment Real Estate
Greeley has attracted real estate investors for the simple fact that the financial return on your investment in Greeley is hard to beat as compared to other Colorado cities.

The average home value in Greeley is 30% less than the Colorado average; allowing for investors to get more for their money. Due to increased demand for living in the Northern Colorado area, Greeley is experiencing high growth and new industries moving to the area.

The state university (University of Northern Colorado) provides a stable community and the diverse economics of the community have made Greeley a much more stable investing local than in the past.
We do believe Greeley presents opportunities for investors looking for future price appreciation and very good CAP (investment rate of return) rates.

Pros
Future price appreciation
Benefits of growth in Fort Collins, Loveland, and Northern Colorado overall

Lower than average real estate prices
CAP rate (investment rate of return) is higher than other areas

Cons
Lower than average household income

Less stability (higher risk) as compared to other local communities

Higher crime rates as compared to neighboring cities

Overall Greeley Real Estate Investment Rating
C+

Greeley Investment Rental Property Fast Facts:
Average Greeley Home Price: $231,300
Real estate appreciation over past 12 months: Up 12%

Average Greeley Household Income: $47,342

Percentage of Greeley homes that are rental properties: 43.8%

Greeley Resident Median Age: 31
Poverty Level: 21.1%

Median Greeley Housing Rental Rates
+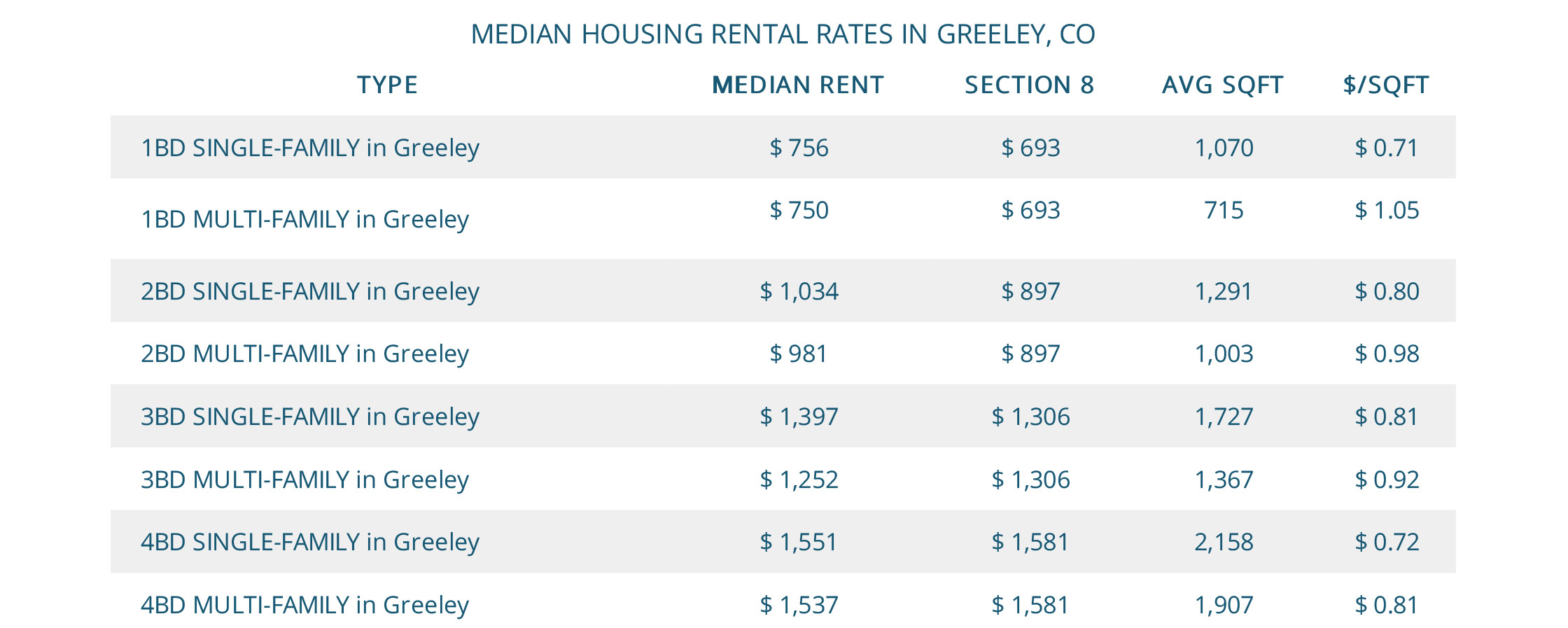 Greeley Rental Trend Summary
+

Weld County Rent Trends By Bedroom
+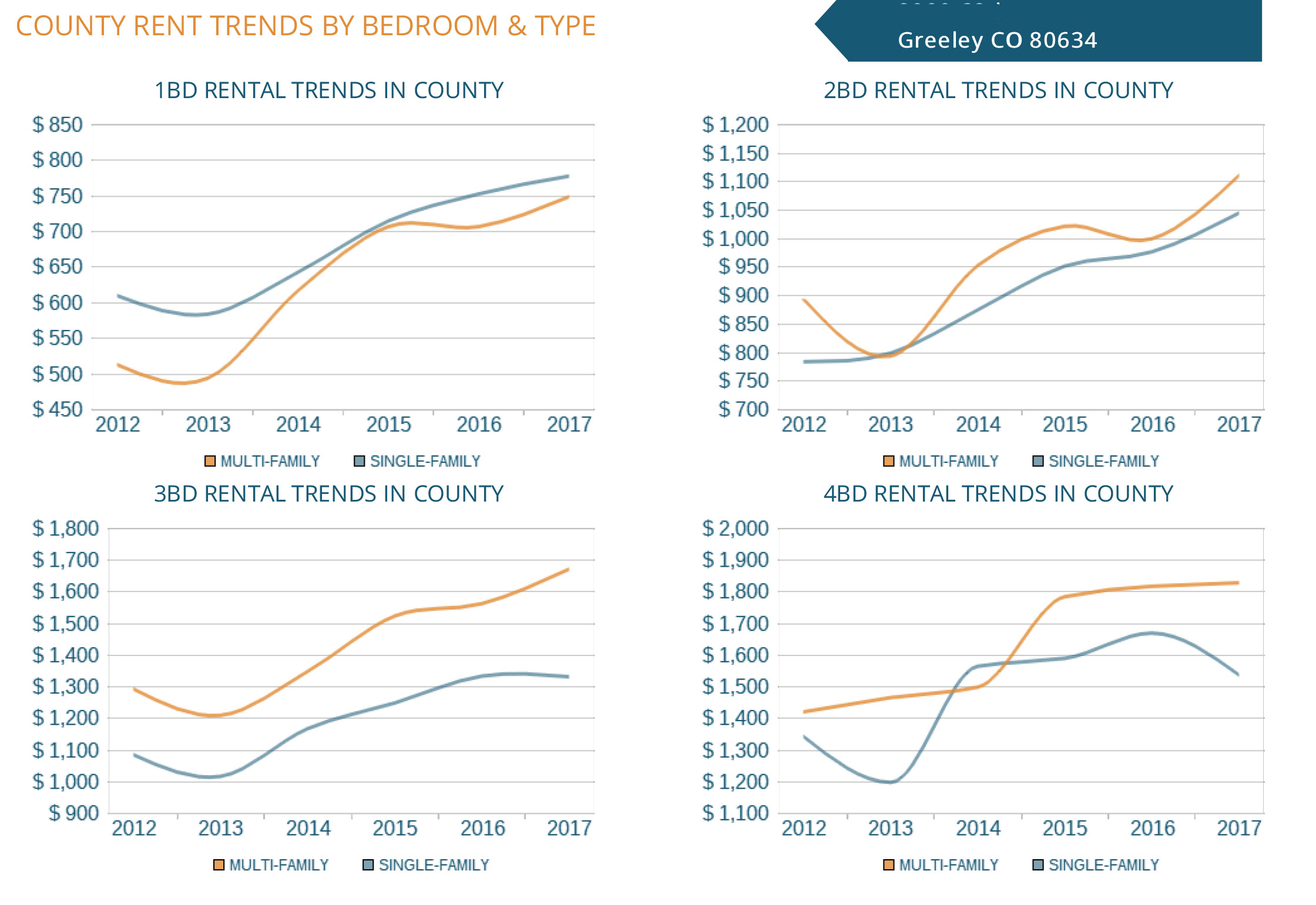 Top 5 Greeley property management companies – listed alphabetically
Armadillo Property Management
Grace Property Management
Henderson Property Management
Key Property Management
True Abundance Property Management

Inquire About Our Services
303-255-1990
How much will my Greeley property rent for?


Click to receive a free custom rental analysis quote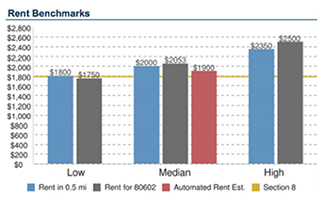 Your free custom report is just a few clicks away!