Fort Collins Property Management
What you need to know about Fort Collins property management and real estate investing
Pros and Cons of Owning Fort Collins Investment Real Estate
If you are looking for a stable real estate market, Fort Collins is a top choice in Colorado.

With Colorado State University, many diverse economic businesses, more amenities than you can count, and the outdoor activities - Fort Collins continues to grow year after year.

The Fort Collins real estate market is stable: When the national real estate market "collapsed" in 2008, real estate prices in Fort Collins on average declined only 4%. There are very few cities in Colorado that offer this kind of safety along with high quality tenants.

Prices are high for real estate, but once you get into this market you will will not want to leave. The strong rental market makes the area a great place to invest for appreciation, stability and pride of ownership.

Pros
Extremely stable market

High average incomes

Excellent school system

Northern Colorado future industry growth

Community amenities

Cons
High entry level price point

High cost of living

Overall Fort Collins Real Estate Investment Rating
A-
Fort Collins Investment Rental Property Fast Facts:
Average Fort Collins Home Price: $350,200
Real estate appreciation over past 12 months: Up 8.6%

Average Fort Collins Household Income: $53,775

Percentage of Fort Collins homes that are rental properties: 45.4%

Fort Collins Resident Median Age: 29
Poverty Level: 18.4%

Median Fort Collins Housing Rental Rates
+

Fort Collins Rental Trend Summary
+

Larimer County Rent Trends
+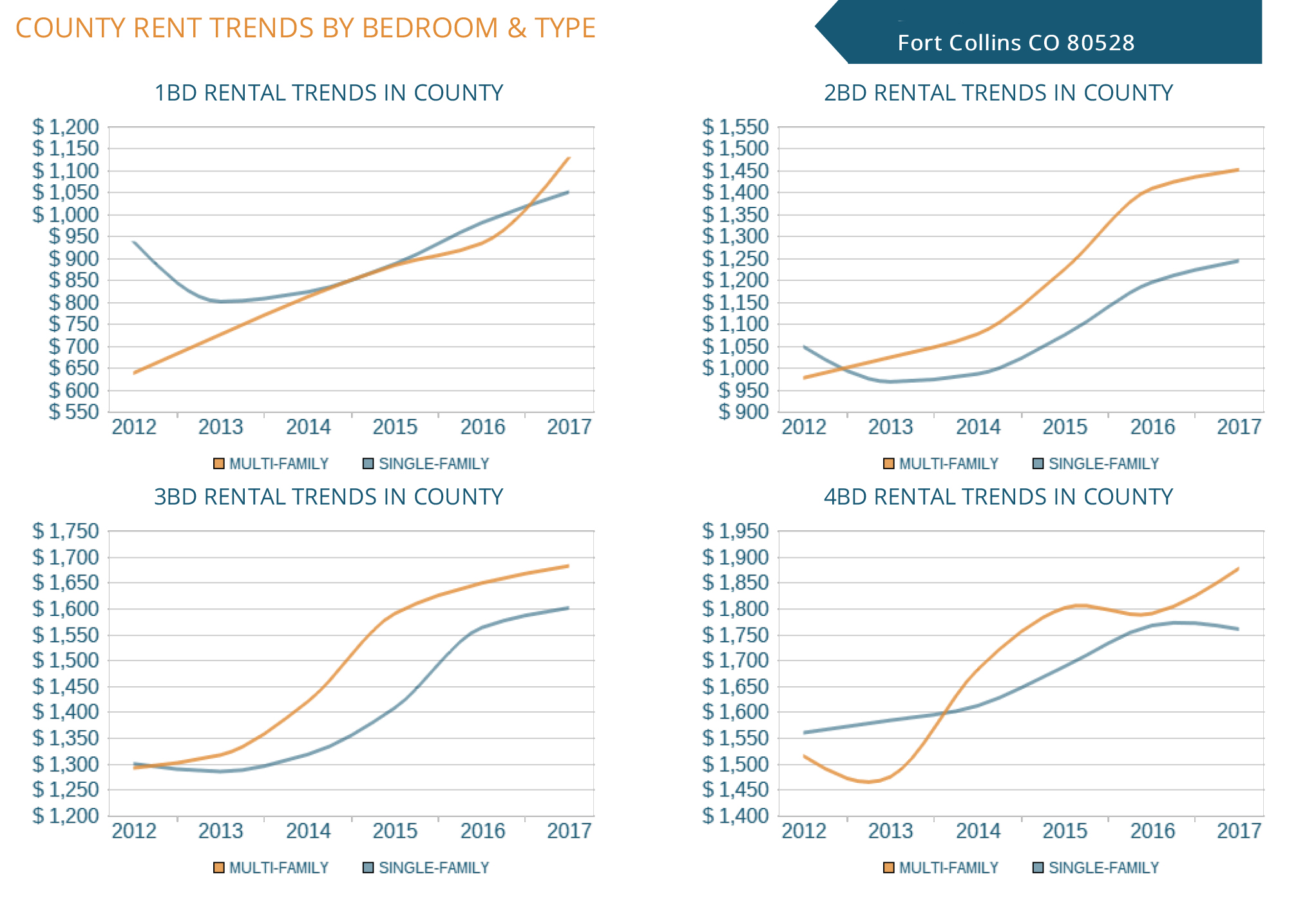 Top 5 Fort Collins property management companies – listed alphabetically
Armadillo Property Management
Grace Property Management
Henderson Property Management
KEVCO Real Estate
Touchstone Property Management

Inquire About Our Services
303-255-1990
How much will my Fort Collins property rent for?


Click to receive a free custom rental analysis quote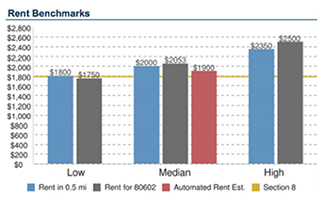 Your free custom report is just a few clicks away!