Pet-Friendly Pet Policy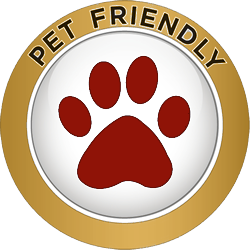 Many of our homes are pet friendly. Additional fees and / or security deposit may be required for pets. Unfortunately our insurance company will not allow the following dog breeds, even in our pet friendly homes:
Full breed or mixed breeds of:
1. Akita
2. Alaskan Malamute
3. Doberman Pinscher
4. German Shepherd
5. Husky
6. Pit Bull
7. Presa Canario
8. Rhodesian Ridgeback
9. Rottweiler
10. Shar-pei
11. Stafford Terrier
12. Wolf/Dog hybrids
13. Any dog known to have vicious tendencies or known to have previously bitten someone is not permitted.
14. Any dog (puppy) under the age of one year is not allowed.
15. Ferrets are not allowed.
16. All pet reptiles, amphibians, rodents and birds must be caged.
Dog breeds other than those listed above and cats are considered on a case-by-case basis.
In the case of questions, the Landlord will make the final determination as to the breed or classification of any animal.