Denver
Property Management
North Denver's premier property management and real estate investment firm for over 35 years.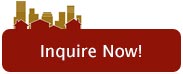 Welcome to Grace Property Management & Real Estate
Welcome to Grace Management. Our mission for over 35 years has been the same, "To improve the lives of real estate investors and residents through property management solutions." We accomplish this by providing the highest level of service and integrity to our property owners and residents.
If you are a property owner we offer services in all aspects of real estate including full service management, lease only, inspection services, applicant screening, evictions, investment, and sale services.
We manage and lease residential homes, condos, townhomes, commercial buildings, office buildings, and industrial property.
Learn More »